Back in my twenties before I got married, whenever I received ang bao money, I would keep them in my usual saving account. In the coming weeks, when I logged in to my bank account and saw higher than the usual amount, my brain was tricked into thinking that I could afford a new gadget or a new holiday. Sure enough, my ang bao money never last long.
Now that I'm older and (perhaps) a bit wiser, I wish I could tell my younger self that there are many things that I could do to make ang bao money lasts longer, or even grow.
Here are what I think the best things to do with your ang bao money.
1. Pay off high interest debt
When I say high interest debt, I'm referring to loans with more than 4% p.a. interest rate, such as credit card debt (over 20%) and student loan over (4%).
High interest debt is a huge wealth-killer, so if you have any outstanding high interest debt, it's best to pay it off asap!
If you don't have high interest debt, move on to point 2.
ADVERTISEMENT
2. Emergency fund
Do you already have at least 6 months of emergency fund? If not, your ang bao money could be used to build up your emergency fund.
For me, I separate my emergency fund from investment warchest because they serve different purpose. Emergency fund is a necessity while warchest is a nice-to-have.
Read: What is Emergency Fund? Do I Really Need It?
If you already have enough emergency fund saved up, move on to point 3.
3. Treat yourself
This could be an unpopular opinion, but I do think that rewarding yourself is a necessity. After all, it's a festive season!
Assuming that you do not have high interest debt and you've already built up your emergency fun, you can consider setting aside 20% or less for self-care.
4. Save up for major life events
If you're planning to get married, buy a car, buy a house, or travel around the world in the foreseeable future, your ang bao money could help propel you to reach your goal faster. But first, do ensure that you have worked out how much you need for that event.
Personally, I would recommend that you put aside about 40% (not all-in) of you angbao money into this category. That's because the next point is as important.
ADVERTISEMENT
5. Invest it
Without investing, your money would lose value over time due to inflation. So, I recommend that you use at least 40% of your ang bao money to invest.
Many people think that you need a lot of money to do investment. The truth is, no amount is too small for investment. If 40% of your ang bao money is in the thousands, you can consider monthly regular saving plans (like OCBC BCIP or DBS Invest Saver) which requires a minimum of $100 per month.
Another option is directly investing via moomoo app, a low-cost brokerage that I use for most of my investment nowadays. moomoo trading platform offers investors the ability to invest in US, SG, HK and CN markets and charges competitive fees compared to most brokerages.
FYI, from now until 30 March 2022, in the moomoo app, there is a $0 fees promotion for all funds under the "Money Plus" tab (see image below). There are over 60 funds from more than 20 reputable assets managers for moomoo users to buy popular funds (equity, bond, dividend, balanced funds) all within one place.  Here's my review of moomoo Money Plus.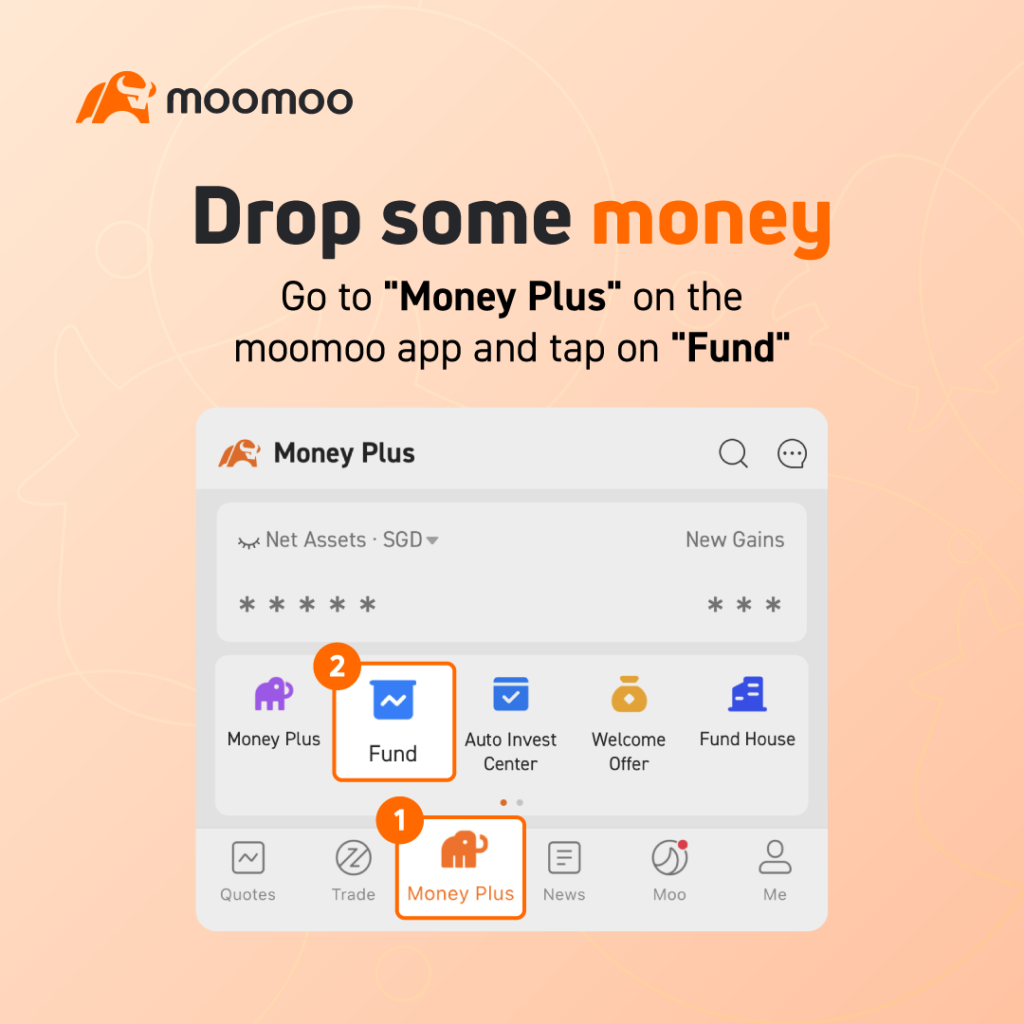 PS: If you don't have a moomoo account yet, you can sign up here and get up to free 1 Amazon share, SGD 40 stock cash voucher, SGD 60 cash upon deposit and completing the necessary tasks. Promotion valid till 31 Oct 2022, 0959 SGT. Here's the detail on moomoo's latest welcome bundle.
If you find this post helpful, feel free to buy me a coffee :)